A resourceful place for the d8b
Last update: November 2017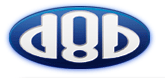 This site has been put up to help d8b users to sort out most of the problems they can find along the use and enjoyment of Mackie's d8b Digital Console.
All the info that you will find here has been compiled from the Database thread found in Mackie's old d8b forum. (Broken link)
Also, as an alternative to Mackie's d8b forum, another new forum have born: The new d8b Forum at d8bforum.com
Here is how this site works:
Find the differet sections of the Database Index at the top of this page.
Click the top menu buttons.
All the posts for that section are in the right side bar.
I want to thank all the great members of the forum for all the good work done and for being one of the nicest bunch of people you can find out there in the cyberspace.
A special thanks goes to Peter Chambers (anyhorizon) for the huge effort he put into the Database thread maintenance and updates.
I hope you find the answers you are looking for.
Sincerelly.
Peter Holmquist.
Report missing links here.
Top Ten list of common problems
Courtesy: The Forum Crew

From time to time, d8b users post forum topics with headings along the lines of "d8b Gone Crazy" or "Aliens Invaded My Console".
Since there are a number of issues which can cause unpredictable behavior, here is a "Top Ten" list of common problems, symptoms and tests which can help eliminate possible causes and narrow down the probable solutions.
1. Corrupt Mix File
To be sure that your problem is not caused by unintentional automation, engage the automation bypass button. If the problem goes away, check the Mix Editor and Event Track to see where unintentional automation may be written.
To be sure that you do not have a corrupt mix file, delete the Startup Session file from your hard drive and reboot. The d8b will create a new, inert Startup Session. If your problem persists with this file loaded, it is not a corrupt mix file.
2. Corrupt BIOS
Check the BIOS Settings
If they are corrupt, you probably need a New Battery
3. Word Clock Conflict Or Instability
If your d8b inputs or outputs aren't working as expected, but the path from analog Two Track input (A, B, or C) to Control Room out works (this path is pure analog), the chances are good that you have a word clock problem. Word clock can also cause random flashing or peaking meters, loud noise, soft "ticks", subtle or not-so-subtle distortion, pitch change and other weird symptoms.
Disconnect all digital audio and word clock cables and set the d8b to internal clock. If the problem persists, it is PROBABLY not word clock related. To test further, clean and reseat the clock card or install another Apogee word clock card or the original factory card that came with the console.
Always boot up the d8b first without any external Wordclock or digital devices turned on. After the flashing */? appears in the fluoro display on the console, turn on the external clock and your other digital devices.
More word clock trouble shooting tips at the link below.
4. Loose Or Dirty Connections
Many problems have been solved by:
Removing, cleaning and reseating the d25 and huge circular connectors between the d8b CPU rack and console.
Removing, cleaning and reseating the edge connectors on all I/O, MFX, UFX and Clock cards in the console and the MIDI card in the CPU rack.
5. Bad Cards
Try removing or replacing the I/O, FX, Clock and MIDI cards one at a time and rebooting after each change to see if one or more cards are causing your problems.
6. Corrupt OS
Reload the OS from a fresh download to virgin floppies. Be sure to have your authorization codes handy. You should also reload Service Pack 3 Effects.
7. Corrupt Hard Drive
You can reformat or replace the hard drive.
8. The Dreaded Rail Cap Failure
This problem occurs on older d8bs and is accompanied by the following symptoms:
A loud thump from every output. Thump Thump Thump (somewhere around 80 BPM)
Lights and meters flashing on and off in double time to the thump
The lights on the pan pots twirl around
No control over the console from the GUI
GUI shows no signs of trouble
Sometimes audio will pass and sometimes not
Sometimes a restart will help but then it comes back
Eventually nothing will stop it
Note: Some d8bs will have similar symptoms if there is an interruption to clock or if an incoming clock is present when the d8b is booted up or if any digital device connected to the digital cards is on when the d8b is booted up. For instance, some boards will act up every time a MOTU 2408 is connected to the DIO8 card when booting. In these cases the thump does not always occur (though sometimes it does), and the pan pot lights don't twirl around, but there will be flashing lights and meters, and the monitor may (but not always) show "DSP Error, Last State Unknown" or similar.
If you have these symptoms and are not an expert audio maintenance technician, you need the help of an authorized Mackie Service Center.
9. Check Your Ribbon Cable Connectors
10. Call Mackie Technical Support
If none of the above actions succeed in bringing your d8b back to normal behavior, you should probably contact Mackie Tech Support after checking the rest of the DATABASE.
Purchasing A Pre-Owned d8b: Checklist
Courtesy: anyhorizon and makski

The following are a few things that you should take into consideration when purchasing a used d8b in order to make sure that your experience is a joyful and productive one.
The d8b is comprised of 2 units; the control surface and the remote CPU/Power Supply Rack. It is essential that you get both. Further, the d8b does not have a switchable or auto-sensing power supply. This means that you will need a PSU that utilises the AC power supply in your region. If you find an irresistable deal on ebay or elsewhere and the PSU does not match your region's AC power, you will need a stepup or stepdown transformer of a suitable rating. See Electric Power Around The World for each country's AC supply details.
All d8bs originally shipped with the following as standard:

In The Console:

1. The AES/EBU/SPDIF Input/Output card. This is your stereo interface to and from the outside digital world. A seller offering a d8b without this card is profiteering and doesn't have a clue.

2. One MFX card as standard. Make sure you get it. A seller offering a d8b without this card is profiteering and doesn't have a clue. This card allows the use of Mackie FX (MFX) and a demo version of the Vocal Studio Plug-In. You need 2 MFX cards for the Vocal Studio Plug-In to be fully authorized.

3. A Mackie (stock) word clock card (not the Apogee). Make sure you get this card with the sale as the d8b is totally useless without it. A seller offering a d8b without this card is profiteering and doesn't have a clue.

In The Remote CPU/PSU Rack:

1. An ethernet card 2.

2. MIDI interface card

3. A MIDI breakout cable that converts the DB-9 output connector to 2 x 5 pin DIN female line sockets

4. A video card

5. A mouse/parallel card

Other things to consider for your money:

1. A UFX card is a nice addition and none of the other superior plug-ins will run without one. A UFX card comes with TC FX II as a "free" plug-in although it still needs to be authorized.

2. As far as plug-ins go, it is generally accepted that the Massenburg Eq (MDW 2x2), Drawmer ADX-100 Comp and Final Mix are the killers and that is reflected in their on-line price. The other plug-ins are no slouches though and if included in a sale, should be considered when making up your mind.

3. If the seller states that there are plug-ins included in the package, make sure you get the box codes and the authorization codes for each of the plug-ins. Better still, prior to purchasing, ask the seller for the ESN (Electronic Serial Number) of the d8b. In this way, you will be able to check with Mackie Tech Support what plug-ins are licensed to the unit (if they have the time). This is particularly important if you get one with OS 3 and Plug in service pack 2 and you eventually upgrade to OS 5.1 and service pack 3 or you have to perform an OS re-install. The authorization codes changed during this process. Some sellers on ebay claim that their desk includes Plug-ins because they are all in there if they loaded the service pack but they only run for a few minutes in demo mode if not authorized. If you have the opportunity to check the desk first hand, authorized plug-ins can be confirmed by checking the authorization page. If the plug-in has an unlocked padlock, it is authorized. If it shows a locked padlock, it is unauthorized and will require extra bikkies to buy.

4. Make a serious attempt to get one with an Apogee Word Clock card installed. These are scarce and you NEEEEEED one, no questions asked. Make sure that you also get the stock d8b Word Clock card that originally came with the unit. This can be useful for troubleshooting.

5. OS 5.1 is a nice thing to get with the desk although it is available on the Mackie website at a cost. Again, knowing the ESN of the unit will help you know if the seller is on the up and up. If the seller claims that the unit is loaded with OS 5.1, check with him as to how much RAM is installed (128 MB seems to make everyone happy).

6. There were essentially, two models of the d8b. The first had a 166 MHz processor and the second, a 300 MHz processor. There are also some 466 MHz versions floating around but they are rare. A particular production run of the 166 MHz versions were fitted with some capacitors that were incorrectly labelled (not Mackie's fault) and can give rise to the Blown Rail Capacitor syndrome. When researching your purchase, ask about any problems that may have been encountered with the desk. It must be stressed that there are 166 MHz versions out there that have had no problems at all. There is essentially no difference in performance between the 166 MHz and 300 MHz versions.

7. Try to aim for the I/O cards that you really need. This is a hard one. Most sellers on ebay are stripping the desk entirely and selling shells. For a full explanation of the I/O cards and their idiosyncracies, Check Here

8. Make sure that you get all the documentation. Manuals etc. are available on the website but they comprise a tree or two if you want to print them out.

9. Make sure that the D connector data cable is included.

10. Ask about the board's physical condition.

Eg.:

~ Faders: are there any that stick or grind?

~ V-Pots: do the LEDs "jump" or scatter when the pot is turned?

~ Switches: are any of them stuck?

~ Do any of them have LEDs that are dim or blown?

~ Is the Fluoro display fully functional?

~ Are all LED segments in the meters functional?

11. If monitor/keyboard/mouse are included in the sale, ask about their specifics. If it's a CRT, tell the seller to forget that. The extra cost in freight can be put towards an LCD. You'll be looking at it so long you won't want a CRT.

12. It would be a good idea to check if the manufacture date of the desk and the remote CPU/PSU are in the same general vicinity of each other to establish that no mixing and matching has taken place. The code is in the form of 6 digits such as, 9M3907. These can be found on the serial number plate on the back of each unit. The above example code is deciphered like so:

9 = Decade

M

3 = Factory Code

9 = Year

0

7 = Month.

This means that the device was manufactured in July, 1999 at factory M3 (only known to Mackie).

13. Check to see if the seller has the original packaging. The cardboard boxes and foam mouldings that protected the items originally will let you rest easily as the d8b makes its way to your door.
Owner's Manuals
Courtesy: Mackie and funk

Links to Owner's Manuals downloadable in PDF format:
D8B Owner's Manual for OS v5 (11.6 MB)
D8B Owner's Manual for OS v3.0 (12.0 MB)
MDR 24/96 Owner's Manual (2.224 KB)
SDR 24/96 Owner's Manual (2.547 KB)
Plugins User Guides
Courtesy: Mackie

Links to the Plug-in user guides downloadable in PDF format:
Acuma Labs Pro Audio Lab (2.1MB)
Acuma Labs Delay Factor (910K)
Acuma Labs DSR-1 (514K)
Acuma Labs Filter Machine (819K)
Acuma Labs Final Mix (636K)
Acuma Labs RTA-31 (864K)
Acuma Labs Saturated Fat (623K)
Acuma Labs Time Pak (910K)
Antares Auto Tune (692K)
Drawmer ADX100 (1.5MB)
Mackie Mono Delay ( 372K)
Messenbug MDW 2x2 EQ (652K)
TC FX II Reverb (380K)
NOTE: The IVL Vocal Studio instructions can be found in the Appendix B of the OSv5 owners manual.
Help Documents
Courtesy: Mackie

Links to some Help Documents downloadable in PDF format:
HD Replacement: 10 Golden Rules - By Charly van Rest (986 Kb)
Mackie Hook-Up Guide (842 Kb)
D8b v5 HUI Layer Map (175 Kb)
Battery Replacement (71 Kb)
Memory Upgrade (63 Kb)
Conditioning your Hard Drive (103 Kb)
Hard Drive format procedure (9 Kb)
Dual d8b Setup (298 Kb)
MIDI Pin-out Diagram (170 Kb)
Old motherboards BIOS settings (33 Kb)
New motherboards BIOS settings (13 Kb)
Amptron PM-9800 motherboard User Guide (149 Kb)
Itox CB50-BX/ZX motherboard User Manual (961 Kb)
Itox CB50-BX motherboard DIP Switch Settings (218 Kb)
D8B OS Downloads
Courtesy: Mackie and doktor1360

Links to D8B Operating Systems - For Windows computers (zip files)
Mackie d8b OS v5.1 - B455 (3.293 Kb)
Mackie d8b OS v5.0 - B427 (3.284 Kb)
Mackie d8b Service Pack 3 (3.450 Kb)
Mackie d8b OS v3.0 - 224 (2.343 Kb)
Mackie d8b Version 3 Patch (1.026 Kb)
Mackie d8b OS v2.03 (2.225 Kb)

Links to D8B Operating Systems - For Mac computers (hqx files)
Mackie d8b OS v5.1 - B455 (3.293 Kb)
Mackie d8b OS v5.0 - B427 (3.284 Kb)
Mackie d8b Service Pack 3 (3.450 Kb)
Mackie d8b OS v3.0 - 224 (2.343 Kb)
Mackie d8b Version 3 Patch (1.026 Kb)
Mackie d8b OS v2.03 (2.225 Kb)
SDR OS Downloads
Courtesy: Mackie and funk

Links to SDR24/96 Operating Systems and Release Notes
SDR v1.0.4 Release Notes.pdf (39 Kb)
SDR v1.1.0 Release Notes.pdf (42 Kb)
SDR v1.2.4 Release Notes.pdf (34 Kb)
SDR1x00_Release Notes.pdf (38 Kb)
SDR1x08_Release Notes.pdf (37 Kb)
SDR24961-20 Release Notes.pdf (50 Kb)
SDR_1.0-1.04.zip (429 Kb)
SDR_1.08.zip (318 Kb)
SDR_1.10.zip (340 Kb)
SDR_1.20.zip (345 Kb)
SDR_1.21.zip (347 Kb)
SDR_1.24.zip (355 Kb)
HDR OS Downloads
Courtesy: Mackie and funk

Links to HDR24/96 Operating Systems and Release Notes
HDR v1.3 Release Notes.pdf (48 Kb)
HDR v1.4Release Notes.pdf (50 Kb)
HDR1_4B420 Installers.zip (2.406 Kb)
HDR1_3B402 Installers.zip (2.438 Kb)
HDR1_2B331 Installer.zip (2.315 Kb)
HDR1_4B420 Installers.hqx (3.287 Kb)
HDR1_3B402 Installers.hqx (3.332 Kb)
HDR_1.2 Installer Notes.txt (6 Kb)
MDR OS Downloads
Courtesy: Mackie and funk

Links to MDR24/96 Operating Systems and Release Notes
MDR v1.2 Release Notes.pdf (46 Kb)
MDR v1.3 Release Notes.pdf (46 Kb)
MDR_1_3_B408 Installers.zip (2.476 Kb)
MDR_1_2_B349 Installer.zip (2.503 Kb)
MDR_BIOS Utility 1.0.zip (860 Kb)